Happy New Year everybody.
I started this year off with a paper presentation for the TWiML&AI EMEA Meetup titled "Deep Learning for Remote Sensing Applications". A brief intro to optical and radar-based remote sensing and a deep learning application for generating optimal images based on radar and previous time-step images by He and Yokoya (2018). It's a nice application illustrating the use of CNN and cGAN and data fusion based on auxiliary radar images to generate optical images that might be compromised by clouds or missing-data.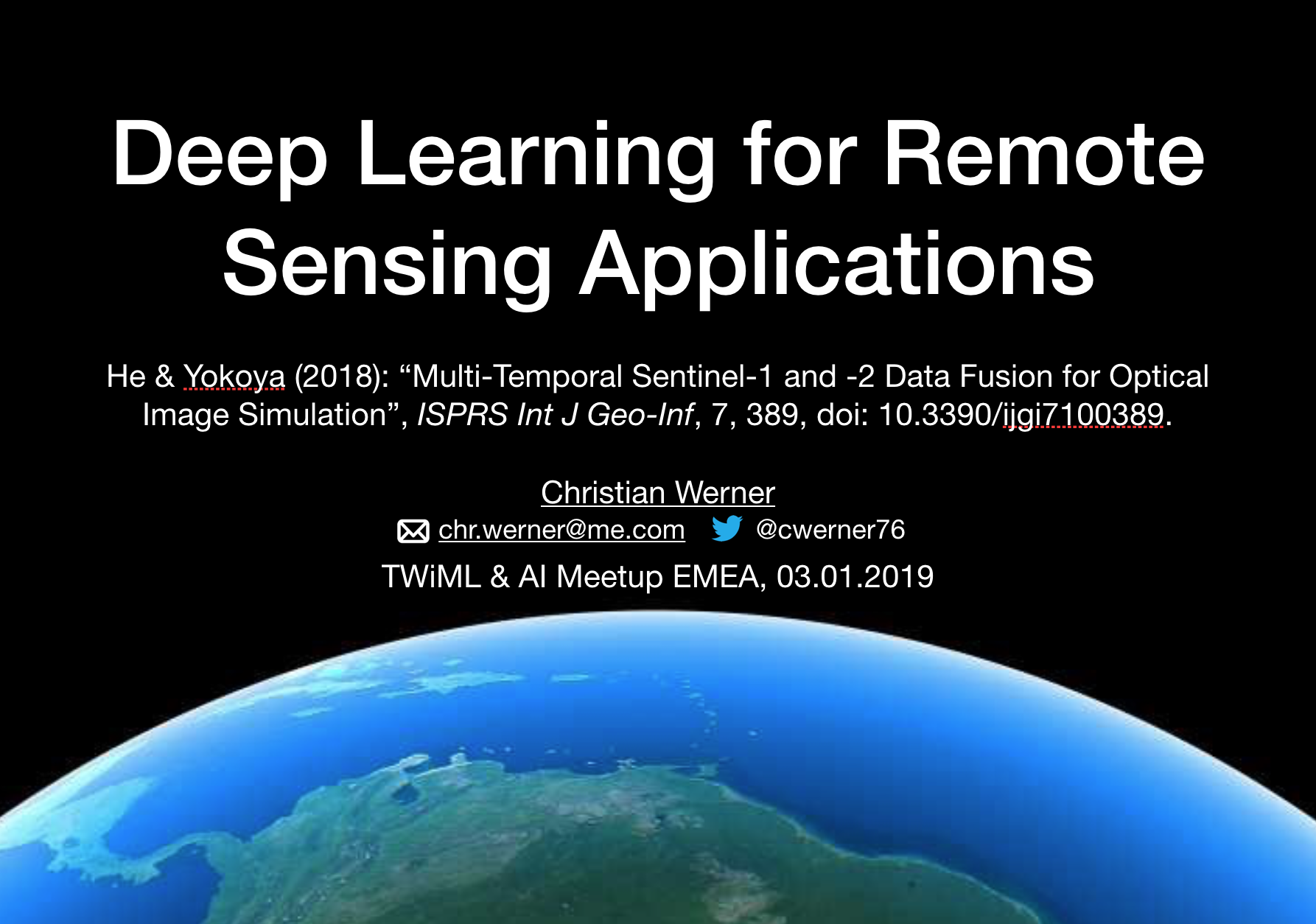 For your convenience the open-access paper discussed can be found here, the slides can be downloaded here, and the recording of the meetup is provided here (talk starts at about 16:12min in).